Fatigued? Drained? Help with Resolution Fusion? We can help.

New Virtual Check-Ins
Products & medication, if Clinician approved, are Priority Mailed for a flat fee.

As a Doctor's office all purchases are FSA, HSA & CareCredit eligible.
FSA cards, HSA cards, Visa, MasterCard & Discover accepted online & by phone.
CareCredit accepted by phone.
Why not lock in savings? Simply purchase services and products online.
Services automatically link to your patient account & are ready to be used.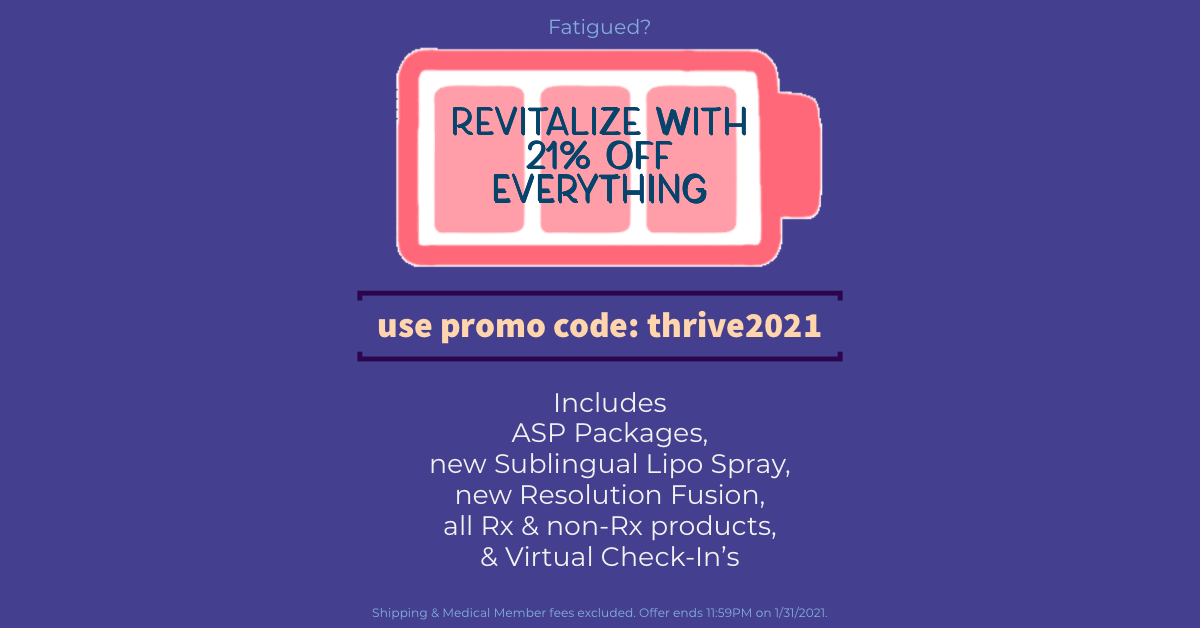 Want Secret Specials? Sign-up!
First, create your free online patient portal. Second, join our email list.

In your patient portal, please confirm your mobile number, email & address.
We suggest selecting the boxes allowing us to text and/or email you appointment reminders and/or specials.
Easily book appointments 24/7 online in your portal with a Medical Membership, ASP Package or prepaid Visit.
Quickly purchase & track specials in your patient portal.